Wealth Robo allows you to offer the same superior quality service as traditional advice with the efficiency of an automated approach.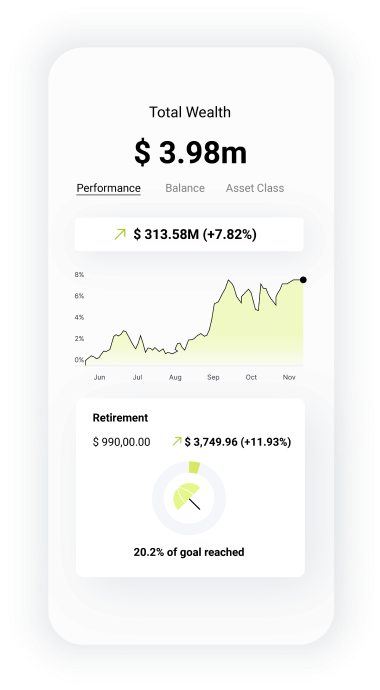 Driving wealth democratization
and easy future planning
Your wealth management clients can easily invest lower value funds or decumulate their investible assets to support their instant or longer term financial plans.
Grow your business and clients
Your business can reach out to more clients for less without compromising relationships.
Cost-effectively access previously financially unviable markets
Retain clients and acquire next generation clients by avoiding the shift of available assets
Encourage online and remote interaction, previously only available through a personal advisor
Ensure services become central to a client's financial affairs by enabling intelligence-driven interaction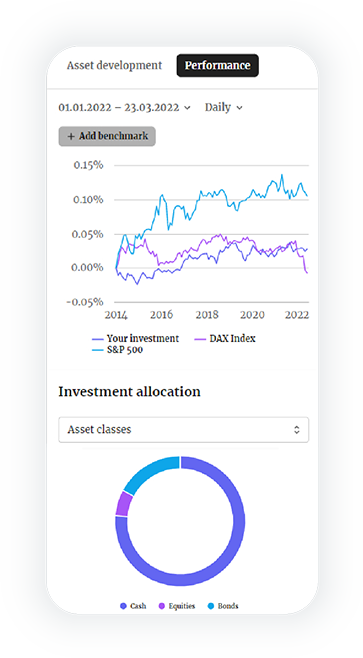 Enhance your client experience
Offer self-service, remote chat with an advisor or via call-center, screen sharing and phone-in.
Manage all products with person-to-person advice, self-service, or via call-center, screen sharing and phone-in from anywhere, at anytime (24/7)
View investment simulations and guide savings decisions with thoughtful automation to encourage financial control and well-being
Continually monitor performance of portfolios and evolution of goals in real-time, with actionable alerts and associated advice
Support the democratization of wealth by giving wider client segments, with lower investable assets, access to the same products as HNWIs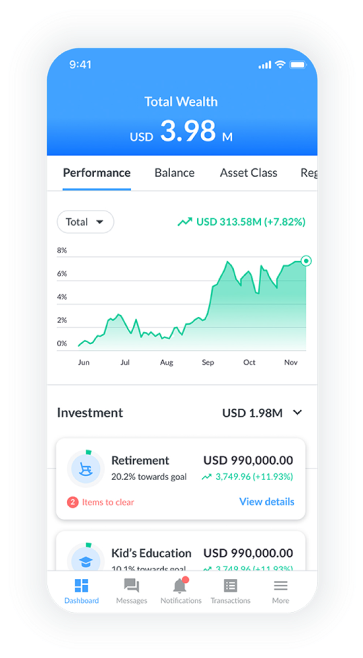 How additiv helped Commonwealth
Bank Indonesia
Commonwealth Bank Indonesia wanted to provide their customers with a better, more inclusive wealth management service. As one of the banks that has the biggest number of mutual funds holders, the bank looked for a solution to serve their customers in a standardized and efficient manner.
additiv enabled Commonwealth Bank Indonesia to be the first bank to launch a wealth management mobile app in Indonesia.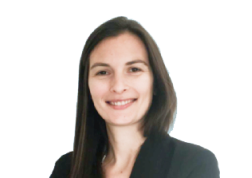 Book a session with digital wealth, embedded finance
or technology experts.