How additiv helped
Commonwealth Bank Indonesia
Commonwealth Bank Indonesia was the first bank to launch a mobile banking application with investment features and increased their Premier Banking customers by 25%.
"*" indicates required fields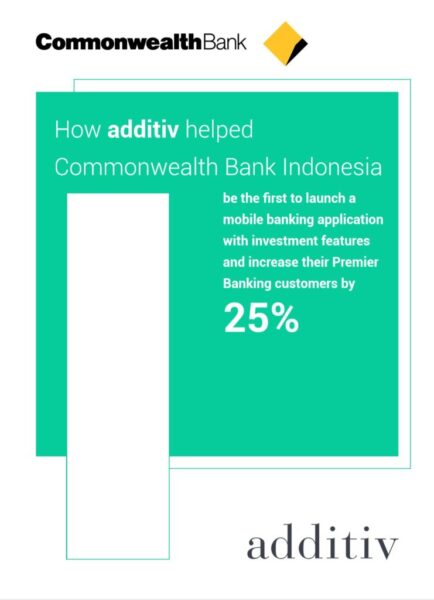 "Our customers really enjoy how we display their holdings' status in the CommBank SmartWealth. The intuitive interface makes it easy for them to directly see their total assets and monitor their unrealized gain or loss."
Ivan Jaya – EVP, Head of Wealth Management & Premier Banking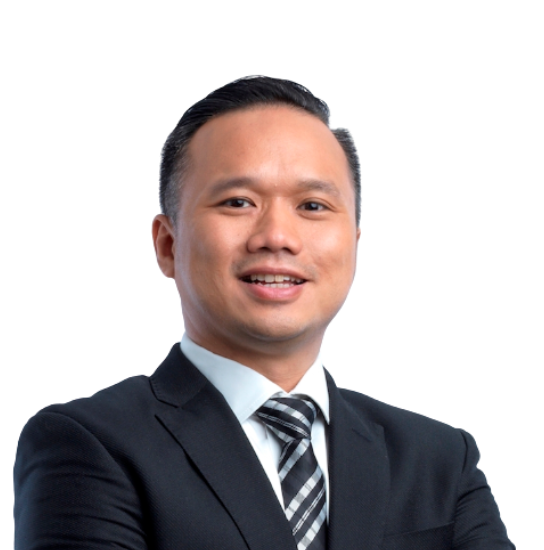 Since launching the CommBank SmartWealth mobile app, the bank has seen many benefits, including:
Improvement in Net Promoter Score (NPS) survey, measuring the disparity between promoters and detractors
of all Premier Banking customers have
downloaded the SmartWealth app (until June 2020)
Increase in the number of Premier Banking customers, with the SmartWealth app as a key driver
additiv platform allows brands to easily embed wealth management into their offering.
Services can be tightly integrated into an existing journey, or offered standalone. The platform connects brands with our regulated and fintech ecosystem partners to deliver the end-to-end customer journey and fulfilment.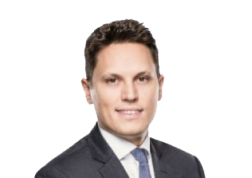 Book a session with digital wealth, embedded finance
or technology experts.