POLIXIS: Data. Software. And More
We are a Swiss premium provider of AML data and software, trusted by Tier 1 Banks, Asset Managers and SMEs. We are proud to have created the industry's most sophisticated interconnected database tools.
One of the largest collections on PEPs, Sanctions, Watchlists, UBOs, Adverse Media.
Swiss Grade Privacy with Zero Knowledge to our clients' data and usage.
We offer opportunity for Unlimited Users & Usage for teams.
We can customize any feature to adapt to each client's requirements. 
We serve some of the World's largest institutions specialised in Wealth Management.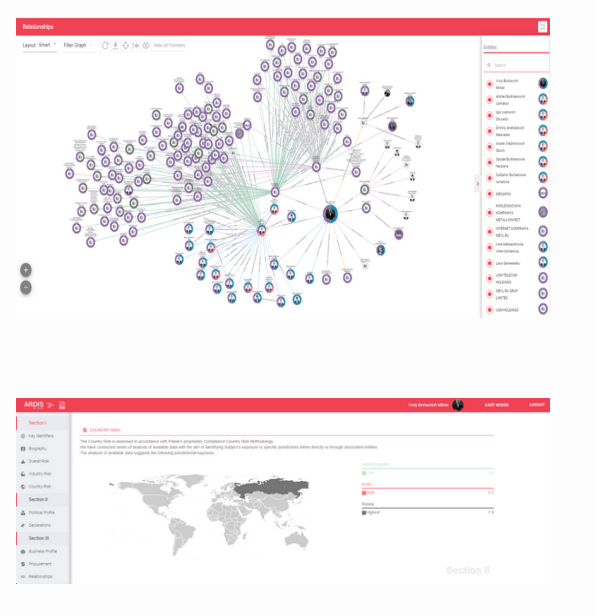 We address all the regulatory requirements for on-going screening and monitoring for all classical AML risks 
We provide positive information (UBOs, Shareholding, Positions, media, SOW corroboration etc).
Risk & Compliance Research
Due Diligence reports, on-boarding advice, or market risk assessment.
In-house trainings and seminars to the Risk & Compliance community on topics ranging from PEPs, High Risk clients to Sanctions and AML regulations.