Our Credit Engine is a comprehensive multi-lender and omni-channel distribution platform for secured and unsecured loans, powered by the additiv DFS®.
A single platform, making credit loans
easy for you and your clients
Support your client journey
Our solution supports the whole client journey from
Digital client onboarding
Instant scoring and valuation of collateral (for example real estate, securities)
Credit offers from multiple lenders based on their risk model
Servicing of the loan
Prospective secondary market
Integrated into core systems
Our Credit Engine solution seamlessly integrated into a core banking or loan management system. Deploy class-leading credit offerings – faster and more sustainably than anyone else.
The Credit Engine is suitable for
Banks
Insurance Companies
Other financial institutions
The core Credit Risk Engine
The Credit Engine enables to generate legally binding credit contracts in real-time by providing links to other ecosystem-providers.
Includes a workflow based back-office and CRM system.
Even with existing credit environments via RESTful APIs.
Independent of any credit market development level.
Modules and high level features
Credit Risk Engine
The Credit Risk Engine allows the lender to set the overall risk framework as well as manage the risk appetite of the desired credit service offering.
Origination
The Origination module includes, in particular, customer onboarding, data and document capture, real-time verifications (e.g. credit scoring agencies, valuation), credit decision and contract creation with e-signature.
Collection
The Collection module ensures all relevant cash flow transactions, such as interest payments, amortizations, repayments or fees and charges.
Calculator
The Credit Calculator provides an easy and efficient way for eligible borrowers to receive an instant agreement in principle with an indicative credit offer.
Servicing
The Servicing module ensures and implements the actual loan utilization, the correct handling of the respective collateral as well as relevant topics from an underwriting and accounting point of view.
Lifecycle Management
Ensures all non-cash flow events post drawdown, such as renewals, record updates, collateral re-evaluations, market & regulatory changes are taken care of.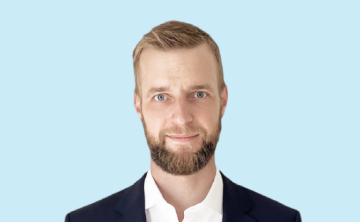 Book a session with digital wealth, embedded finance
or technology experts.