10 digital trends set to shape Wealth Management in the Middle East by 2025
Based on our conversations with financial institutions and industry experts within the Middle East, this paper reviews what are emerging as the ten key digital trends in wealth management set to shape the region by 2025, ranked by business impact and adoption priority.
"We expect that by 2025 robo-advisory models will focus more on advisory led and hybrid approaches (advisory, self-service or a combination of the two) for the majority seeking wealth management services online."
Thomas Schornstein – General Manager Switzerland and Middle East, additiv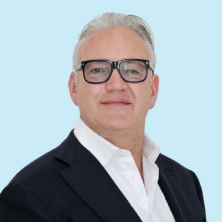 Middle East demographics
highlight the growth of mass-affluent
Demographics within the Middle East have in recent years changed considerably. Statistically it now has a younger population than other regions such as Europe and North America. And this trend is set to continue and grow. This audience represents a significant opportunity where they can be serviced efficiently but also as this millennial generation begins to inherit the wealth of the baby boomer generation.

Population
Will rise by 50% over the next 25 years.

Age
40% of people are under 25 y.o.

Smartphone
Penetration is very high at 97%.

Saving ratio
10% to 25% of monthly income.

Expatriate workers
Play an increasingly important role.

Middle class
Will rise by 14% until 2022.
Enter your details to access the research
"*" indicates required fields