The next wave in online interaction
Surfly provides co-browsing and collaboration technology that lets you upgrade any conversation, from any channel, seamlessly, and support customers as if you are sitting side-by-side. Your customer simply clicks a link, or button, and their co-browsing session instantly begins in their browser window, and you see what they see. With Surfly there is no software to download and no code to add to your website. Surfly's technology provides a smooth and fast experience, with no loss of quality, even when co-browsing websites with audio and video.
Surfly Collaborative and Compliant Digital Journeys
Surfly can also be easily customized to fit any customer experience flow. You can launch co-browsing sessions directly from your website and even customize the flow in such a way that it perfectly matches your website's look and feel. With our fully documented API, you can quickly integrate Surfly into other chat solutions, CRM systems, and call center platforms.
Start a Surfly co-browsing session from any URL and browse the full web together. Send a secure link or integrate in your existing web journeys and join the users on the fly.
Connect with users face-to-face. Join video chat automatically at the start of the Surfly co-browsing session, disable camera and use audio only, or easily switch between video and co-browsing during the session.
Share any content on your screen with Surfly's secure screen sharing tool.
Sign documents and contracts with your customers: create a signature and drag-and-drop it to the right position. We follow the XFDF Digital Signature Standard to ensure a secure flow.
Add annotations, images, and other attachments to documents collaboratively. All the changes and edits can be tracked in your audit logs.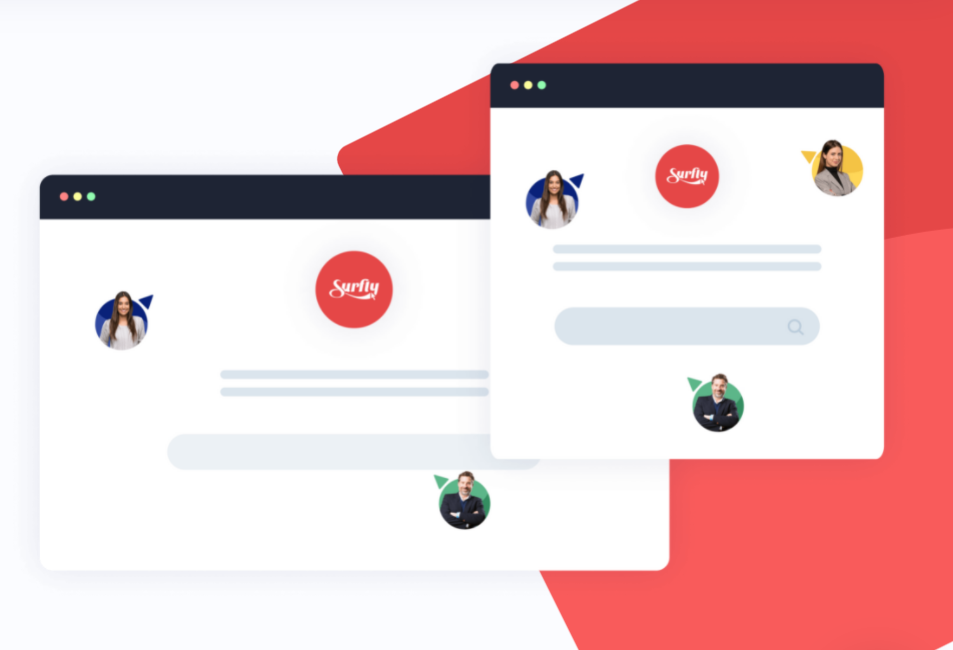 Shorten the sales cycle and drive conversion rate by personalising the sales journey.
Interact, collaborate and support your customers as if you were sitting side-by-side. Enhance your NPS and CSAT scores.
Use collaborative features like co-browsing and video chat to train and onboard your team better. Create permanent and personalised meeting links.
Add native collaborations
Add our collaborative features to your product and make them your own.