Effortless and secure customer login experience through passwordless, biometric MFA, transaction signing and identity verification.
Nevis offers solutions designed to extend your infrastructure with passwordless authentication and transaction signing services through on-device biometrics. Our FIDO-certified products provide the authentication experience that end-users expect today. Your customers can authenticate effortlessly, using only a mobile phone as well as do business online with our intuitive and secure login & transaction signing solutions that are compliant with industry regulations like PSD2 and GDPR.
Making security an experience
Security solutions for the digital world of tomorrow
Maximum user friendliness and security: Opting for passwordless authentication with biometric features like a fingerprint or face ID provides the ease and speed users want and the added security that everyone involved needs. Eliminating the password, the primary target for cyber criminals, is the key to safe and secure online transactions.
Transaction confirmation facilitates unequivocal and secure confirmation of both financial and operational transactions with a single click. All transactions, confirmed or aborted, are logged and archived. Customers are protected against phishing, social engineering, and data-switching attacks. Since Nevis' solution relies on wholly unique identifiers, like biometric features, unauthorized access is nearly impossible.
Your brand must convey trust. That is why we have branded our Access App according to your specifications. With no programming effort, it can be customized with your logo, your colors, and the font of your choice.
The most important features of the Nevis Access App:
White-label mobile app, completely brandable, which can subsequently be released in the Apple and Google app stores with no programming hassle
Mobile SDK (integrate into your existing business application)
Complies with industry standards and is FIDO-certified
Conforms with GDPR, SCA1, PSD22, and other regulations
Passwordless (implied MFA)
Biometric authentication
The application is hardened and end-to-end encrypted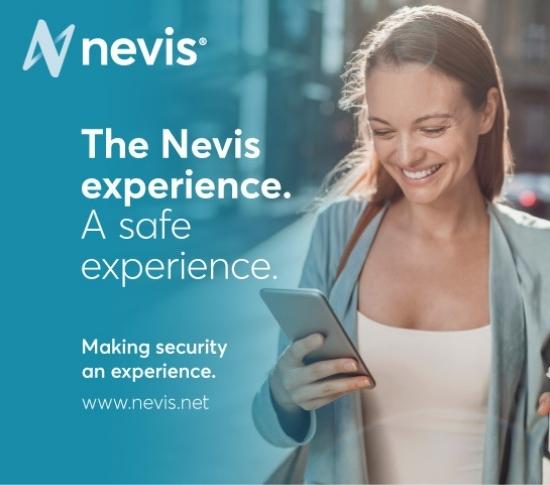 Save time, costs and hassle
Nevis' passwordless authentication is accomplished without an SMS or TAN. Our out-of-the-box integrations, which are compatible with industry standards like Azure AD B2C, make it possible to launch new services in no time.
Higher operating efficiency
Prevent cyber attacks, maintain availability of key systems and processes and reduce the likelihood that employees will have to stop their main line of work.
Increased customer loyalty
Cybersecurity and data protection reduce the risk of data theft or data misuse, which helps to avoid security incidents that could lead customers to switch to a competitor they consider more secure.
Reducing illegitimate transactions
Investing in anti-fraud technologies can directly reduce the number of illegitimate transactions and can also reduce the number of false alarms that block or delay financial transactions.
Protecting your customers' data can save you from regulatory fines and sanctions.