Build, scale and harmonize your digital asset business model
METACO is a technology company whose mission is to enable financial and non-financial institutions to unlock crypto and securely manage their digital asset business, capitalizing on the burgeoning token economy.
METACO has established itself as the Tier 1 banking standard, trusted by and in live production with global custodians, exchanges and private and universal banks. Its software, technology and infrastructure solutions is enabling financial institutions to store, trade, issue and manage crypto and digital assets, with the highest possible security and maximum agility.
End-to-end orchestration platform for crypto and digital asset use-cases, acting as a single gateway to securely store, trade, and manage cryptocurrencies, tokens and digital assets.
From cryptocurrency custody and trading to tokenization, staking and smart contract management, the platform seamlessly connects financial institutions to the new world of decentralized finance (DeFi).
Highly secure vaults for digital asset custody, complemented by unified access to a global network of trusted sub-custodians of choice.
Governance framework to enforce secure policies with no central point of compromise. Enables the setup of risk control measures in order to meet regulatory requirements with programmable workflows allowing for straight-through processing and secure automation at scale.
Billions of segregated crypto wallets with support for thousands of digital assets. Enables execution of transfers between wallets and to external addresses with full support of all major cryptocurrencies, DeFi tokens and smart contracts on public and private ledgers.
Increases operational efficiency and ensures fully secure business processes by leveraging powerful automation services, such as automation of checks on transactions (e.g. chain forensics) and release of inbound deposits, automation of rebalancing of accounts to maintain a target liquidity on hot vs. cold accounts, automation of the re-fill of target accounts with Ethereum gas to facilitate token and smart contract transactions.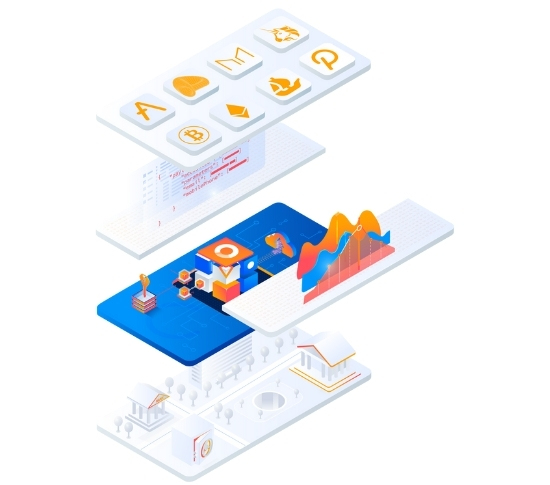 Expand into crypto and digital assets
Custody and manage your own or your clients' digital assets, in a secure, compliant and agile way.
Deploy the highest possible security
No compromise when it comes to managing private keys. Highest market rated security certification.
Unlock exponential growth
With custody as a foundation, expand your use of digital assets into trading, payments, stablecoins, tokenized securities, NFTs, treasury and DeFi yield generation.
Future-proof you digital asset investment stack
Build on top of a fully extensible, open platform, with fully documented APIs, SDKs and pre-integrated complementary solutions.