Verify your customers & eliminate fraud. Anywhere in the world.
GBG is the leading expert in global digital identity documents, data, compliance and anti-fraud solutions, with a strong international coverage across multiple regions helping customers deliver smooth client onboarding solutions while reducing costs and meeting regulatory Anti-Money Laundering (AML) compliance.
With over 30 years' experience and serving 20,000 customers across more than 70 countries, GBG brings together a team of over 1,250 dedicated experts with local industry insight from around the world to make it easy for businesses to identify and verify customers and locations, protecting everyone, everywhere from fraud.
Solutions for every challenge
GBG solutions build trust, partnering with businesses to ensure they can transact online at speed and with confidence.
Bolster your onboarding with due diligence checks designed to protect your business and meet compliance.
Use mobile intelligence to enable multiple identity verification and fraud prevention strategies.
Reduce your exposure to high-risk individuals and businesses during the entire customer lifecycle.
Verify and onboard more genuine customers in 38 different countries across 5 regions through one single API.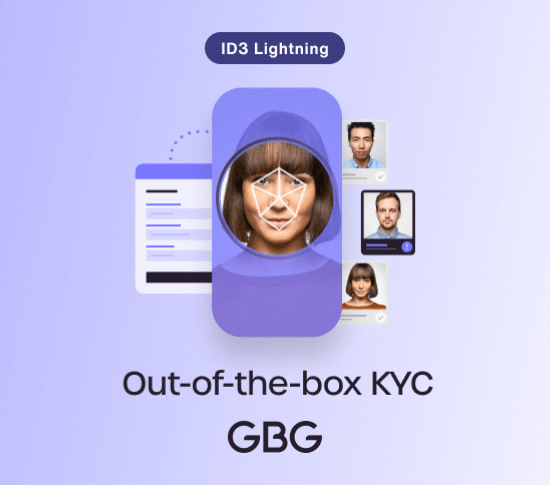 Onboard more good customers first time anywhere in the world, achieve the highest KYC pass rates on the market and deliver compliance.
Protect your business from the most sophisticated fraud techniques at the point of onboarding and throughout the customer lifecycle.
Deliver ongoing compliance
Comply with a wide range of ever-changing global regulations with full online audit capabilities and ongoing monitoring of risk.
Replacing manual systems with electronic verification makes the application process five times more cost-effective and only manage a single vendor relationship.