Wealth management 2021
Predictions from industry experts
Bite-sized predictions from wealth managers, VCs, tech players and consultancies from all over the world.
Few people could have predicted the pandemic. It has been as unexpected as it has been profound, accelerating many of the structural trends already underway in wealth management. Looking to 2021, we asked many of the people shaping these transformations to offer their predictions for the year ahead. This report captures the essential signals to observe and act on over the next 12 months.
"Markets will continue the pattern of 2020 whereby they move well ahead of macro developments."
Michael O'Sullivan – former CIO at Credit Suisse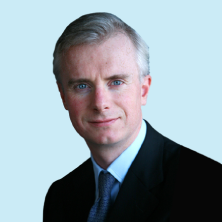 Enter your details to access the research
"*" indicates required fields