Buy to build WealthTech.
A new approach to wealth management enterprise software.
Less coding, smaller teams, better outcomes.
Discover how additiv's Wealth Solution Builder can help your organization build digital wealth management client services with unique experiences and features.
"Wealth Solution Builder allows IT teams within financial institutions to remain autonomous."
Yann Kudelski – Head Product Management, additiv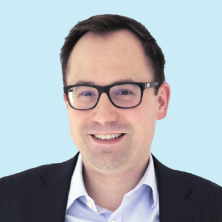 Our platform lets you build your own, end-to-end digital wealth offering and unique client journeys with complete autonomy at an unseen speed with the support of additiv technical staff. The foundation is the additiv DFS® system of intelligence and its extensive, ever growing, RESTful API catalogue. This allows a faster time to market, brings flexibility and allows you to focus on client needs.
Build your own solution according to your needs.
Adapt to future needs using existing modules.

Less coding, smaller teams, better outcomes.

Build based on existing RESTful APIs.

Save costs by using building blocks.

Obtain access to pre-integrated partners.
Enter your details to access the research
"*" indicates required fields